As a child I paddled my homemade boat around the dugout and dreamed of sailing across the world.

I never guessed that when the time came to leave that my next home would be on a destroyer.

Throughout the 10 years that I was employed by the federal government I indeed sailed across the world (Well, the Pacific anyway)

I was trained as a Radar Plotter and began as an Ordinary Seaman. When I left the Navy I was a Trade Group Three Radar Technician and a Master Seaman.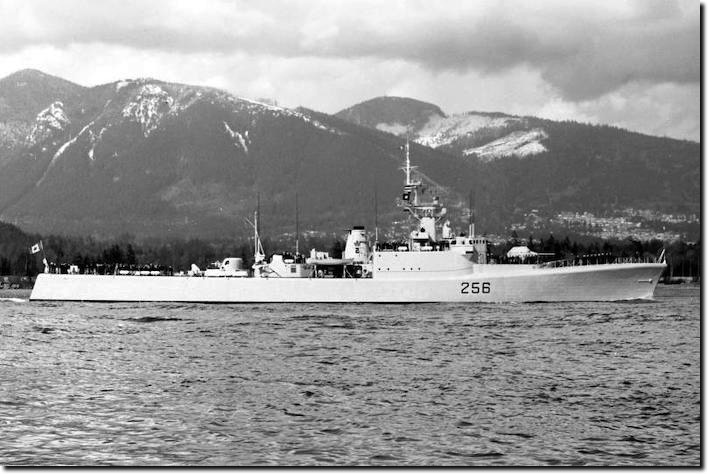 I sailed on the St. Croix for over 7 years.
Many, many times to Anchorage, Alaska, San Diego, California and Hawaii.
We sailed as far as New Zealand and Australia and toured the Pacific Rim.
It was a great growing experience for a young man.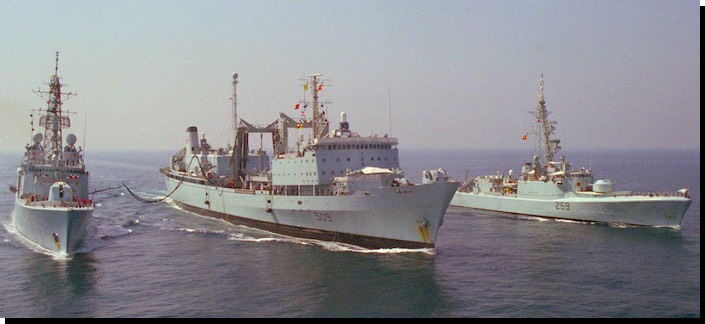 Here are our ships feeling and provisioning at sea with HMCS Provider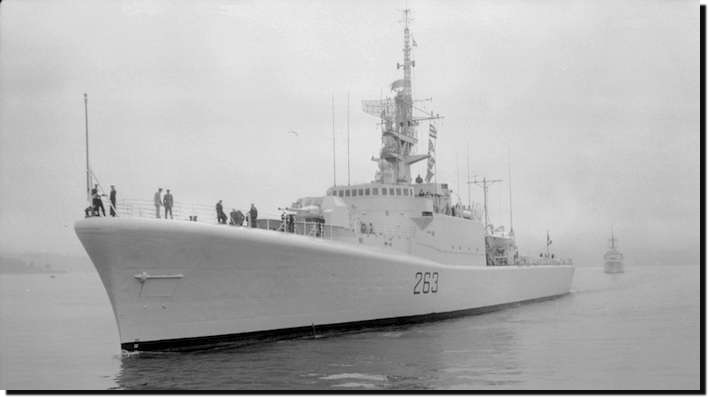 Here is the HMCS Yukon sailing on a foggy day. I stayed aboard this ship for one whole year in the Second Escort Squadron.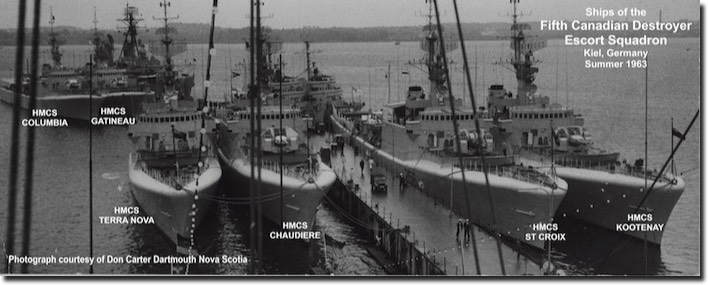 Our ships in Kiel, Germany (I wasn't on this trip)
I still think about those wonderful years at sea and all the exotic places we visited.
Where else in the world can a young man get paid to travel, have all his education paid for and even his clothing supplied.